Meet The Staff

Dr. Michael Hanifen, B.S., D.C.
An exceptionally talented Chiropractor whose passion and personality help every patient achieve a level of health and ease sought after by so many.
As a Chiropractor, Air Force Veteran and member of the community he feels a duty to help everyone achieve their personal health care goals.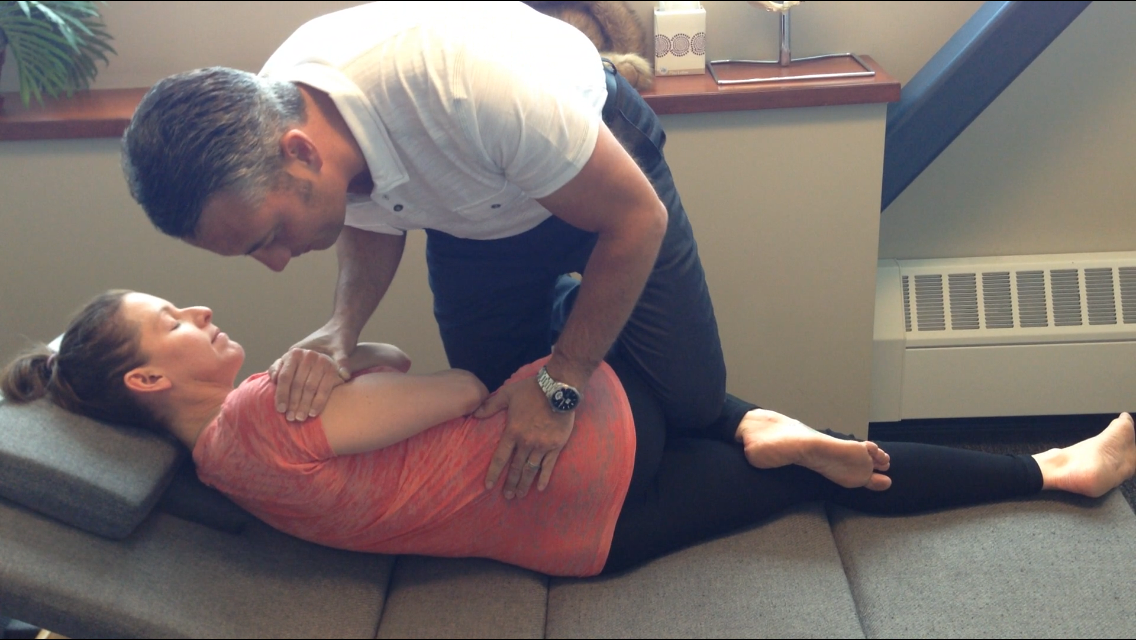 Chiropractic Techniques
Gonstead

Diversified

Thompson Drop

Activator

Palmer Package

TMJ (Tempromandibular Joint Dysfunction)
Education
Currently enrolled in Doctorate in Education (Ed.D) at Concordia University Portland

TMJ Certification - Mally Institute


Total Solutions Graduate

Chiropractic Leadership Alliance




Certificate: Surface Electromyography (sEMG) and Thermography interpretation & analysis

Palmer College of Chiropractic, Davenport, IA




Degree: Doctor of Chiropractic




Graduated with a 3.5 GPA

Palmer College of Chiropractic, Davenport, IA




Degree: Bachelor of Science




Graduated with a 3.7 GPA

Community College of the Air Force




Degree: Associates in Applied Science




Graduated with a 3.6 GPA
Professional Experience
2006- Present: Owner/President, North Star Chiropractic Wellness Center, LLC

2004 - 2006: Independent Chiropractor

The Hill Clinic, A Chiropractic Office,

Anchorage, AK

2003 – 2004 – Top Student Doctor,

Palmer College Main Clinic,

Davenport, IA

2003 – Palmer College of Chiropractic Clinic Abroad,

Salvador, Brazil

Adjusted 170 Brazilians in 4 Days

1991 – 2000 – Honorable Discharge, United States Air Force (USAF) as a Staff Sergeant (SSgt)
University Service/ Special Training:
2000 – 2003 - Top Radiology Intern, Palmer College of Chiropractic

Gross Anatomy I, Lead Lab Assistant, Palmer College of Chiropractic

Renaissance Patient Education Teacher / Mentor (300 hours)

America Reads and Junior Achievement Teacher / Mentor
Awards and Distinctions
2002 – 2004 - Dean's and President's Honor List, Palmer College of Chiropractic

2004 – Palmer College, Clinical Excellence Award nominee

2000 – 2001 - All-American Scholar Collegiate Award Recipient

1991 – 2000 - 2 Air Force Commendation Medals, 2 Air Force Achievement Medals, 3 Outstanding Unit Awards, 2 Good Conduct Medals, National Defense Service Medal, Armed Forces Expeditionary Medal, Southwest Asia Service Medal, The Military Outstanding Volunteer Service Medal, Overseas Short Tour Ribbon, Overseas Long Tour Ribbon, 2 AF Longevity Service Awards, NCO Professional Military Education Graduate, M-16 Rifle marksman, AF Training Ribbon, Kuwait Liberation Medal

1996 – Distinguished Graduate, Airman Leadership School, Eielson AFB, Alaska
Licensures & Certifications
US National Board Certified; Chiropractic

Alaska State Chiropractic License

Washington State Chiropractic License

CPR as Professional Rescuer, Community CPR, and Community First Aid and Safety.
Association & Memberships
World Chiropractic Alliance

Anchorage Chamber of Commerce Member & Ambassador

Chiropractic Leadership Alliance

Alaska Chiropractic Society

Palmer College of Chiropractic International Alumni Association

Palmer College of Chiropractic Student Alumni Foundation

International Pediatric Chiropractic Association
---
Meet The Staff
Office Manager
Paula Hanifen
Our warm, fun-loving office manager. Paula worked for the world famous Palmer College of Chiropractic, in Davenport, IA, while Dr. Hanifen was in attendance. She has an in-depth first-hand knowledge of what makes a great Chiropractic office and strives to keep North Star Chiropractic at the forefront of customer service.
---
Billing Specialist
Kim Greenway

Who better to handle all of your (and our) billing needs than someone who has years of experience? Kim is a meticulous individual. Her training and work experience shine and she strives to do the best job possible. Kim will make sure your account with us is taken care of in a dilligent and efficient manner.
---
Receptionist
Meet The Massage Therapist
North Star Chiropractic Wellness Center, LLC offers massage therapy by licensed massage therapists. In addition to being trained as massage therapists, our massage staff received additional education regarding Chiropractic Care. This additional training allows the therapists to communicate and cooperate with Dr. Hanifen to assist in coordinated comprehensive recovery.

There are many reasons why massage can be very beneficial. It helps to increase the effectiveness of a chiropractic adjustment by helping to relax tight muscles. Therapeutic Massage also helps to increase general relaxation, reduce anxiety, alleviate certain types of muscular pain, and even helps to improve circulation and increase cellular nutrition. Massage therapy can be a very important addition to a chiropractic adjustment.
Rachel Hollowell
Rachel is a whirlwind of energy and is one of the most caring people you will ever meet! She truly cares about her patients and is extremely passionate about helping people in pain. Rachel is a deep tissue expert, and she excels at treating back, neck pain, and she is extremely skilled at head, neck, shoulder and arm pain, positional release, and trigger point therapy. Her years of experience and training, coupled with the intuitive use of exceptional skills result in very positive outcomes for her patients.